February 15 Music et al
The Sound of Music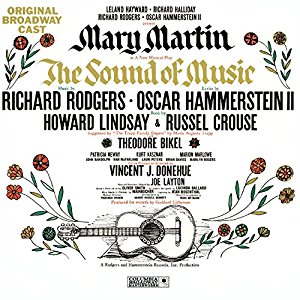 February 15 – May 8, 1960: the soundtrack from the original cast for The Sound of Music was Billboard's #1 album. Columbia Masterworks recorded the original Broadway cast album a week after the show's 1959 opening. The album was the label's first deluxe package in a gatefold jacket, priced $1 higher than previous cast albums. It was #1 on Billboard's best-selling albums chart for 16 weeks in 1960.
The Beatles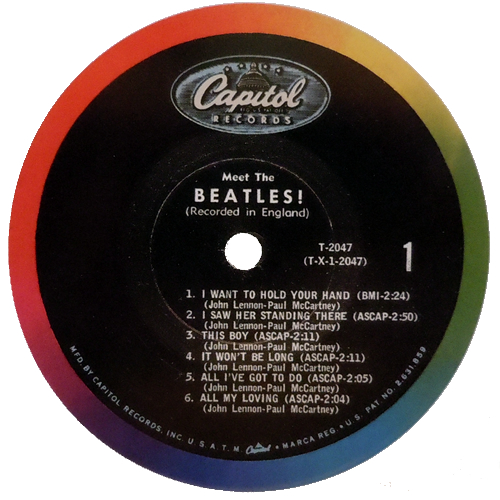 February 15 – May 1, 1964: Meet the Beatles became the Billboard #1 album.  Meet the Beatles! was the second Beatles album released in the United States. It was the first US Beatles album to be issued by Capitol Records, on 20 January 1964 in both mono and stereo formats. The Beatles' Second Album replace Meet the Beatles at the number 1 spot.

The cover featured Robert Freeman's portrait used in the United Kingdom for With the Beatles, with a blue tint added to the original stark black-and-white photograph. (see Feb 16)
February 15 – March 7, 1969: The Beatles again the Billboard #1 album. 

The Beatles, (aka the "White Album") was their ninth studio album. Apple released the double album on 22 November 1968. Its plain white sleeve has no graphics or text other than the band's embossed name. It was a big contrast to the elaborate artwork of  Sgt. Pepper's Lonely Hearts Club Band. No singles came from the album, but Apple released  "Hey Jude" and "Revolution," recorded at the same time,  in August 1968. 

The Beatles wrote most of the songs during March and April 1968 at a Transcendental Meditation course in India.  They began recording the album in May 1968 and continued until October. (see Mar 12)
February 15 Music et al
Sly and the Family Stone
February 15 – March , 1969: "Everyday People" by Sly and the Family Stone #1 on the Billboard Hot 100.
Sly Stone: vocals

Rose Stone: vocals, piano

Freddie Stone: vocals, guitar

Larry Graham: vocals, bass guitar

Greg Errico: drums, background vocals

Jerry Martini: saxophone, background vocals

Cynthia Robinson: trumpet, vocal ad-libs
February 15 Music et al, February 15 Music et al, February 15 Music et al
Please follow and like us: