January 23
Feminism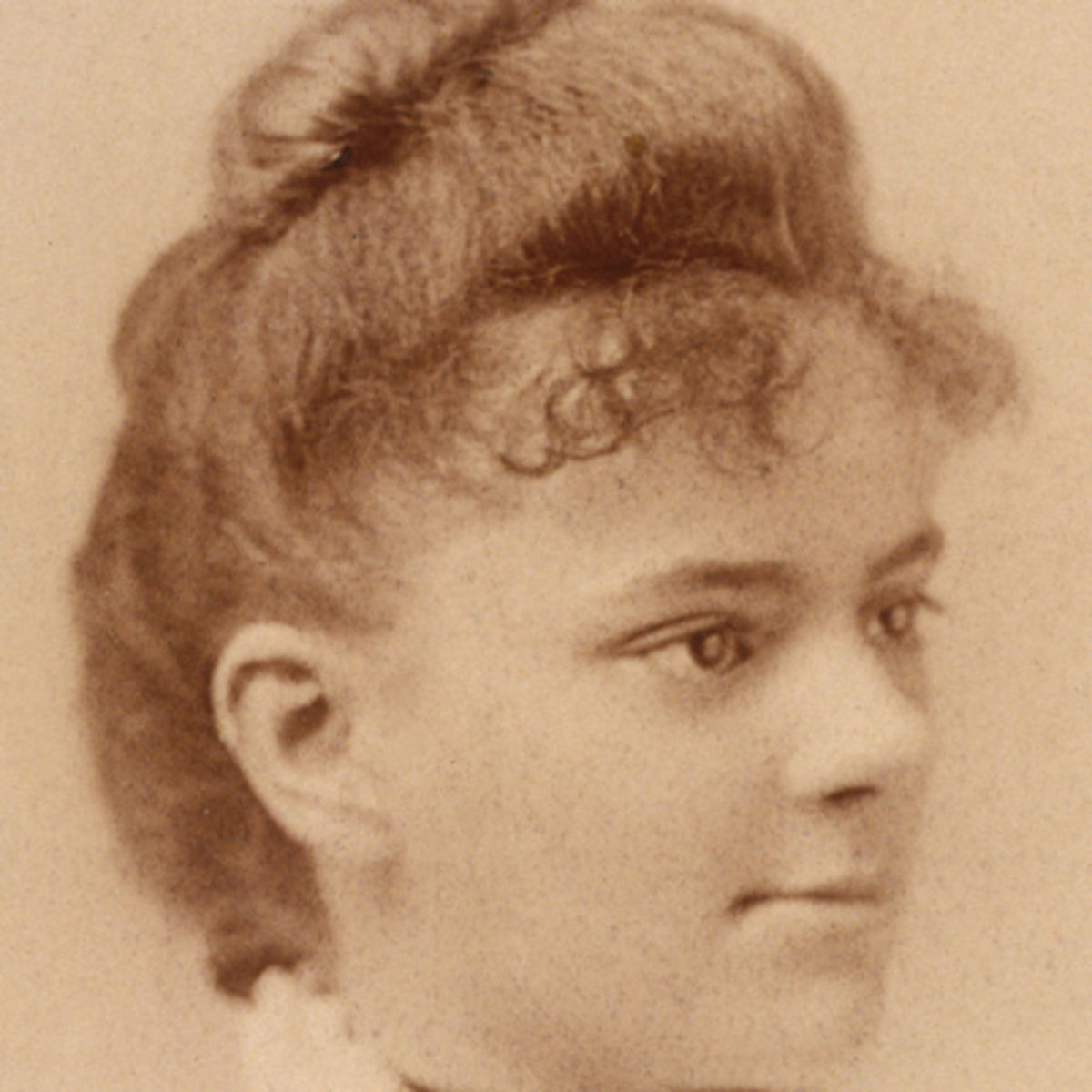 January 23, 1849: Geneva College in New York granted a medical degree to Elizabeth Blackwell. She became the first female officially recognized as a physician in U.S. history.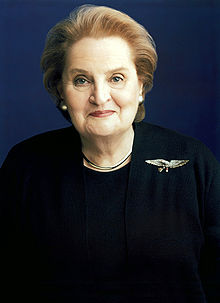 January 23, 1997: born in what was then Czechoslova, American diplomat Madeleine Korbel Albright was sworn in as the first female U.S. Secretary of State. With this appointment, she became the highest-ranking woman in the United States government.

January 23, 2013:  Defense Secretary Leon E. Panetta lifted the military's ban on women in combat, which opened up hundreds of thousands of additional front-line jobs to them. 
Native Americans
January 23, 1907: Charles Curtis, of Kansas, began serving in the US Senate. He was the first American Indian to become a U.S. Senator. He resigned in March of 1929 to become U.S. President Herbert Hoover's Vice President.
US Labor History
January 23, 1913: approximately 800 broad-silk weavers at the Doherty Company mill in Paterson, New Jersey leave work. Within a month, between 4,000 and 5,000 silk workers join them in protest of the introduction of the multiple-loom system, leading to a drop in wages, and the Paterson Silk Strike begins.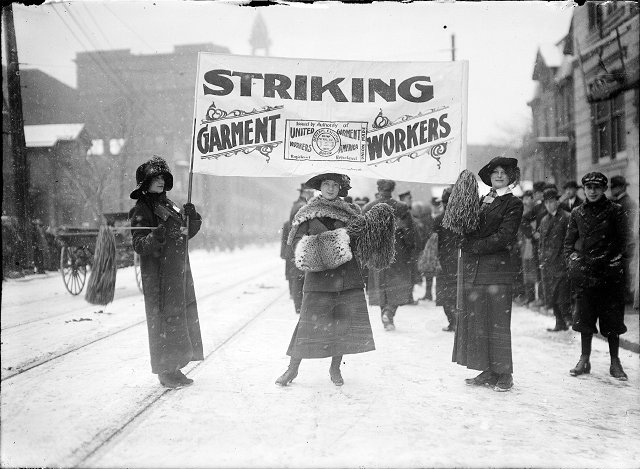 January 23, 1913: some 10,000 clothing workers strike in Rochester, N.Y., for the 8-hour day, a 10-percent wage increase, union recognition, and extra pay for overtime and holidays. Daily parades were held throughout the clothing district and there was at least one instance of mounted police charging the crowd of strikers and arresting 25 picketers. Six people were wounded over the course of the strike and one worker, 18-year-old Ida Breiman, was shot to death by a sweatshop contractor. The strike was called off in April after manufacturers agreed not to discriminate against workers for joining a union.
BLACK HISTORY
Marcus Garvey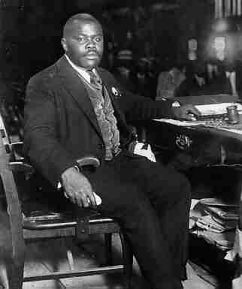 January 23, 1920: Marcus Garvey incorporated the Negro Factories Corporation. It was the finance arm of the Universal Negro Improvement Association and a cornerstone of Garvey's vision for black economic independence. The Corporation's goal was to support businesses that would employ African Americans and produce goods to sell to black consumers. Garvey envisioned a string of black-owned factories, retailers, services and other businesses, and hoped that the corporation would eventually be strong enough to power and sustain an all-black economy with worldwide significance.
The tragedy of Willie Edwards Jr.
January 23, 1957: just before midnight on January 23, 1957, four Klansmen forced Willie Edwards Jr. to jump to his death from the Tyler Goodwin Bridge near Montgomery, Alabama. Mr. Edwards, a black resident of Montgomery, was driving back from his first assignment as a deliveryman for a Winn-Dixie grocery store when he stopped for a soft drink. As he read his log book under the console light in his truck, four armed white men approached the vehicle, forced Mr. Edwards to exit the truck at gunpoint, and ordered him to get into their car.

                Accusing Mr. Edwards of "offending a white woman," the men proceeded to shove and slap him as they drove. One man pointed his gun at Mr. Edwards and threatened to castrate him. Sobbing and begging the men not to harm him, Mr. Edwards repeatedly denied having said anything to any white woman. Eventually the men reached the bridge and ordered Mr. Edwards out of the car. Ordered to "hit the water" or be shot, Mr. Edwards climbed the railing of the bridge and fell 125 feet to his death.

The next morning, Mr. Edwards's truck was found in the store parking lot, the console light still on. Mr. Edwards' pregnant twenty-three-year-old wife, Sarah Salter, was left to raise their two young daughters. Initially hopeful that her husband may have left for California, where he had always wanted to go, Mrs. Salters learned three months later that her husband was dead when two fisherman found his decomposed body in April 1957.

                Nearly twenty years later, in 1976, Attorney General Bill Baxley prosecuted three known Klansmen for Mr. Edwards's murder, after a fourth man confessed in exchange for immunity. After the indictments were quashed twice for failure to specify a cause of death, the FBI informed Baxley that one of the men charged, Henry Alexander, was their primary Klan informant in the area and asked Baxley to give him "some consideration." Alexander had been indicted for four church bombings, the bombings of two homes, and the assault of a black woman riding on a bus but he was never prosecuted. Baxley abandoned their case against the men and all charges were dropped.

                Not until 1993, when Alexander confessed to his wife on his deathbed that he and three other Klansmen were responsible for "the truck driver's" death, did the truth of Mr. Edwards' last moments come to light. Alexander told his wife, "That man never hurt anybody. I was just running my mouth. I caused it." In 1997, the Alabama Department of Vital Statistics changed Mr. Edwards's cause of death from "unknown" to "homicide." A 1999 Montgomery County grand jury declined to indict any of the surviving suspects for the murder of Willie Edwards Jr.
Harlem Riot
January 23, 1968:  The Supreme Court refused to hear the appeal of William Epton, the leader of the Harlem Progressive Labor Movement, who was convicted of encouraging rioting in Harlem in July, 1964.
January 23
Cultural Milestone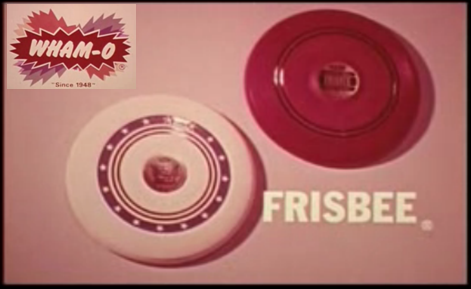 January 23, 1957: machines at the Wham-O toy company rolled out the first batch of their aerodynamic plastic discs--Frisbees.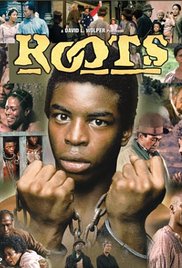 January 23, 1977: the TV mini-series "Roots," based on the Alex Haley novel, began airing on ABC.
Music et al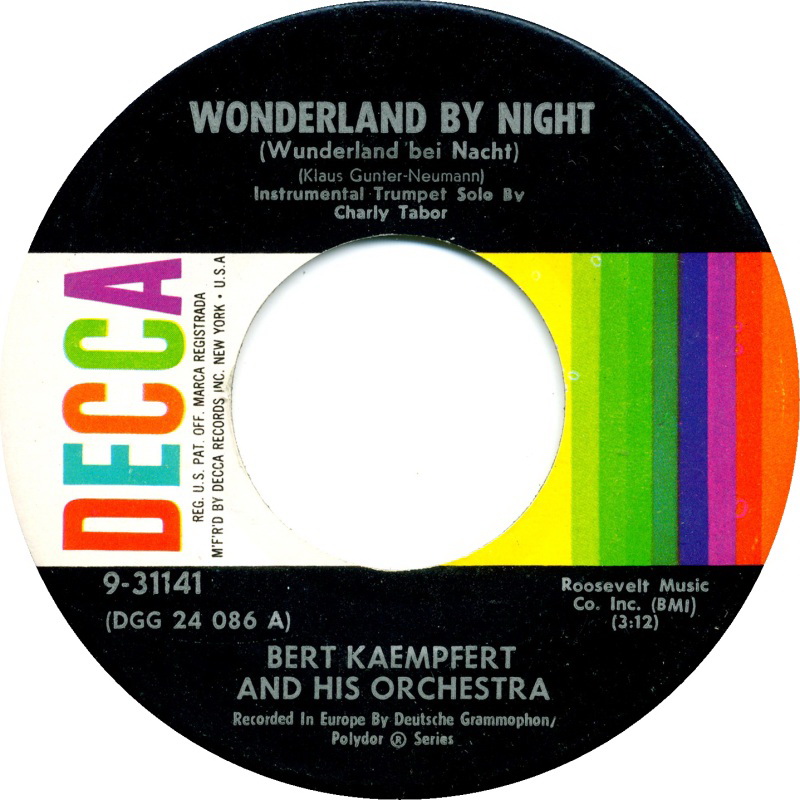 January 23 – February 12, 1961: Bert Kaempfert's Wonderland by Night is Billboard #1 album.

January 23, 1963: Janis Joplin, a 20-year-old college dropout from Port Arthur, TX began hitchhiking to San Francisco in order to become a singer, along with her friend Chet Helms. Chet would become one of the major concert promoters in San Francisco with his "Family Dog" series of concerts. (see Janis Joplin for more)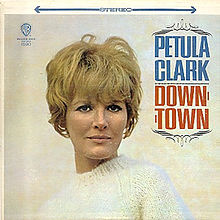 January 23 – February 5, 1965: "Downtown" by Petula Clark #1 on the Billboard Hot 100.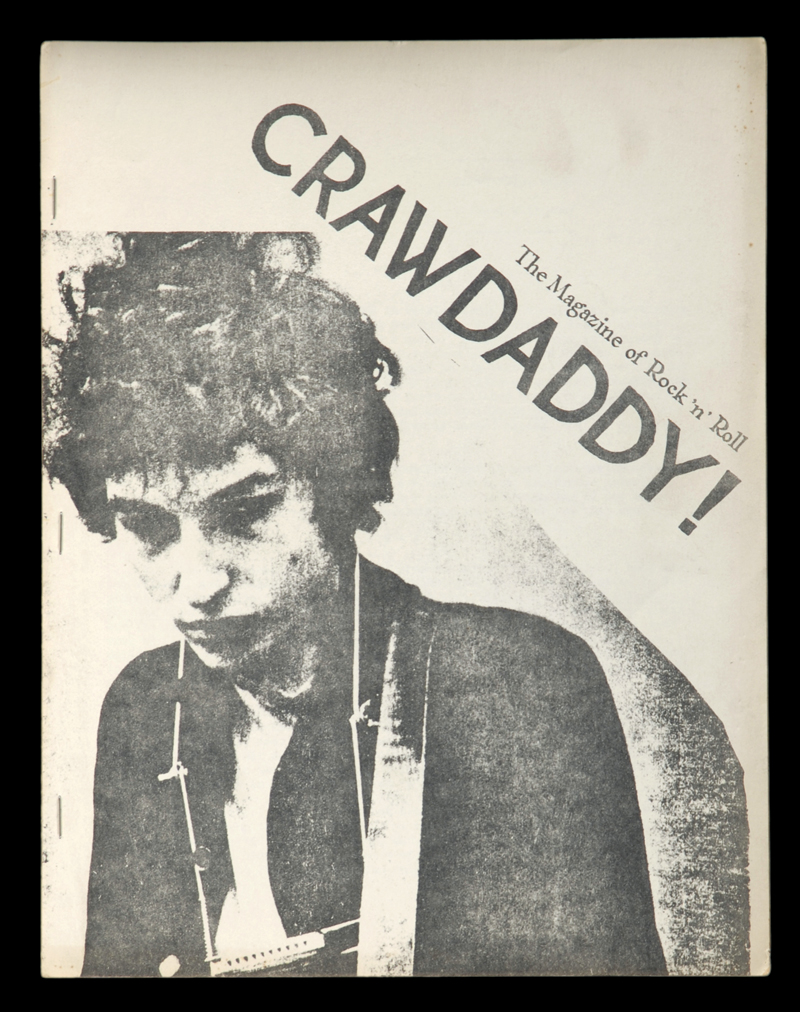 January 23 - February 7, 1966: first issue of Crawdaddy! magazine: You are looking at the first issue of a magazine of rock and roll criticism. Crawdaddy! will feature neither pin-ups nor news-briefs; the specialty of this magazine is intelligent writing about pop music...." see Paul Williams Crawdaddy for more)

January 23, 1966: Ken Kesey "commits suicide" and flees to Mexico to avoid imprisonment.
January 23, 1986, Roots of Rock: the first annual induction ceremony for the Rock and Roll Hall of Fame was held in New York City. Inductees were:
Chuck Berry
James Brown
Ray Charles
Sam Cooke
Fats Domino
The Everly Brothers
Alan Freed
John Hammond

Buddy Holly
Rober Johnson
Jerry Lee Lewis
Little Richard
Sam Phillips
Elvis Presley
Jimmie Rodgers
Jimmy Yancey
Environmental Issues
January 23, 1963: in Mankata Minnesota a storage tank ruptured and spilled three million gallons of soybean oil and flooded streets.  The oil eventually flowed into the Mississippi River. In the spring, more than 10,000 ducks were found dead in the wetlands along the river.
Voting Rights
January 23, 1964: thirteen years after its proposal and nearly 2 years after its passage by the US Senate, the 24th Amendment to the United States Constitution, prohibiting the use of poll taxes in national elections, was ratified.
FREE SPEECH
January 23, 1967: in Keyishian v. Board of Regents the US Supreme Court ruled unconstitutional a New York State law that prohibited members of "seditious" groups from teaching in the state. The Court held that academic freedom "does not tolerate laws that cast a pall of orthodoxy over the classroom." The law required an answer to the question: "Have you ever advised or taught or were you ever a member of any society or group of persons which taught or advocated the doctrine that the Government of the United States or of any political subdivisions thereof should be overthrown or overturned by force, violence or any unlawful means?"

                Sedition is generally defined to mean actions or direct incitement to challenge the established order and/or to advocate the overthrow of the government.
TERRORISM
January 23, 2002: John Walker Lindh returned to the U.S. under FBI custody. Lindh was charged with conspiring to kill U.S. citizens, providing support to terrorists and engaging in prohibited transactions with the Taliban while a member of the al-Quaida terrorist organization in Afghanistan.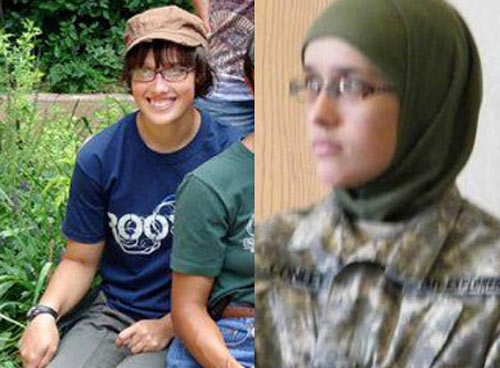 January 23, 2015: Judge Raymond Moore sentenced 19-year-old Shannon Conley to four years in prison. She had tried to go to Syria to help Islamic State militants. Conley pleaded guilty to one count of conspiracy to provide material support to a foreign terrorist organization in September under a deal that requires her to divulge information she may have about other Americans with similar intentions. Wearing a black and tan headscarf with her jail uniform, she tearfully told the judge that she had disavowed jihad and that the people who influenced her misconstrued the Quran. 
LGBTQ
January 23, 2014:  Virginia Attorney General Mark Herring concluded that the state's ban on gay marriage was unconstitutional and would  no longer defend it in federal lawsuits. Virginia would instead side with the plaintiffs who were seeking to have the ban struck down. "After a thorough legal review of the matter, Attorney General Herring... concluded that Virginia's current ban... in violation of the U.S. constitution and he will not defend it," spokesman wrote.

January 23, 2015: U.S. District Judge Callie V.S. Granade ruled that Alabama's ban on same-sex marriage was unconstitutional. Granade, ruled that Alabama's constitutional amendment banning gay marriage, known as the Sanctity of Marriage Amendment, violated the 14th Amendment's due process and equal protection clauses.

                "If anything, Alabama's prohibition of same-sex marriage detracts from its goal of promoting optimal environments for children," Granade writes. "Those children currently being raised by same-sex parents in Alabama are just as worthy of protection and recognition by the State as are the children being raised by opposite-sex parents. Yet Alabama's Sanctity laws harms the children of same-sex couples for the same reasons that the Supreme Court found that the Defense of Marriage Act harmed the children of same-sex couples."

                The suit was brought against the state by two women, Cari Searcy and Kimberly McKeand, who had traveled out of state to get married in order to become the legal parents of their son.
DEATH PENALTY
January 23, 2015: the US Supreme Court agreed to review Oklahoma's method of execution by lethal injection, taking up a case brought by Richard Glossip, John Grant and Benjamin Cole, three death row inmates, who accused the state of violating the U.S. Constitution's ban on cruel and unusual punishment. The three-drug process used by Oklahoma prison officials for carrying out the death penalty had been widely debated since the April 29, 2014 botched execution of inmate Clayton Lockett, a convicted murder. He was seen twisting on the gurney after death chamber staff failed to place the IV properly.

                The inmates challenging the state's procedures argued that the sedative used by Oklahoma, midazolam, cannot achieve the level of unconsciousness required for surgery and was therefore unsuitable for executions.

                Glossip, Grant, and Cole want the court to decide whether its decision in Baze v. Rees (see April 16, 2008) in which the justices upheld the three-drug execution protocol used by Kentucky applied to Oklahoma's procedures. Lawyers for the inmates said that the Oklahoma protocol was different, so the reasoning of the 2008 ruling should not apply.
Please follow and like us: