December 21
Technological Milestone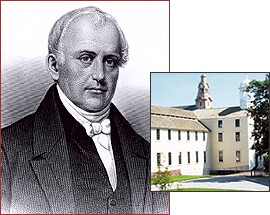 December 21, 1790:  Samuel Slater opened the first cotton mill in the US (Pawtucket, R.I). The Industrial Age in America begins.
Fourth Amendment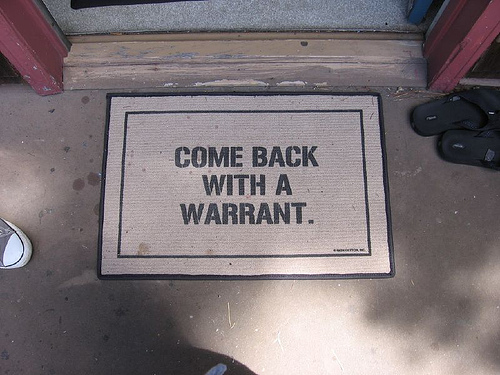 December 21, 1911: a police officer arrested Fremont Weeks at the Union Station in Kansas City, Missouri where he was employed by an express company. Other officers entered the Weeks' house without a search warrant and took possession of papers and articles which were afterwards turned over to the US Marshal. The officers returned later in the same day with the marshal, still without a warrant, and seized letters and envelopes they found in the drawer of a chiffonier. These papers were used to convict Weeks of transporting lottery tickets through the mail. On February 24, 1914 in Weeks v. United States, the United States Supreme Court unanimously held that the warrantless seizure of items from a private residence constituted a violation of the Fourth Amendment. It also prevented local officers from securing evidence by means prohibited under the federal exclusionary rule and giving it to their federal colleagues.
Anarchism in the US and Emma Goldman

December 21, 1919, : the ship USAT Buford, labeled the "Red Ark," embarked from New York City on this day, carrying 249 aliens who were deported because of their alleged anarchist or Communist beliefs. The most famous passenger was the anarchist, birth control advocate and anti-war activist Emma Goldman, who had been arrested June 15, 1917, for opposing the draft. Anarchist Alexander Berkman accompanied her. An estimated 184 of the 249 aliens on the Buford were members of the Union of Russian Workers, which had been one of the principal targets of the first Palmer Raids on November 7, 1919. All of the passengers were shipped to the Soviet Union.
US Labor History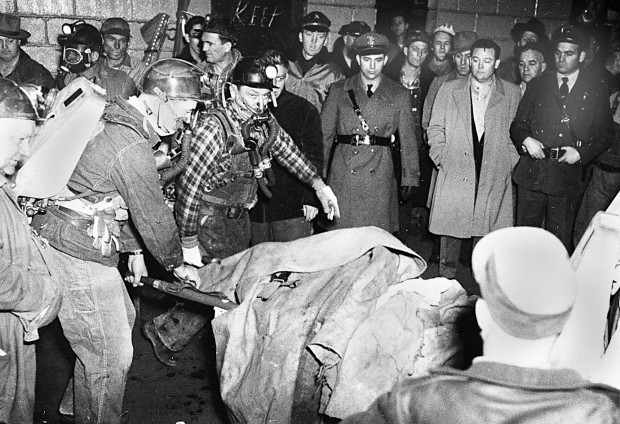 December 22, 1951: ten days after an Illinois State mine inspector approved coal dust removal techniques at New Orient mine in West Frankfort, the mine exploded, largely because of coal dust accumulations, killing 119 workers.
BLACK HISTORY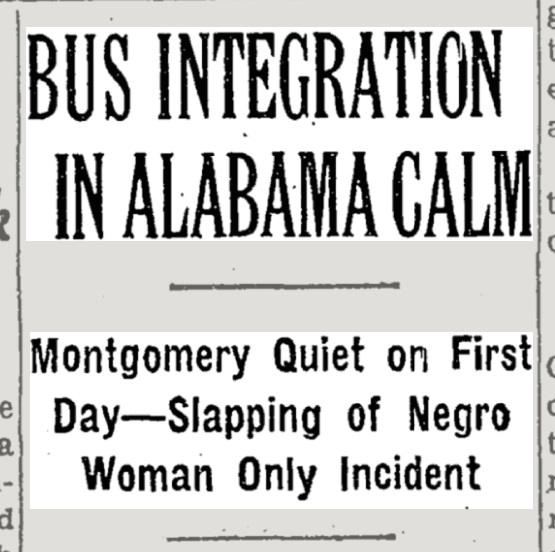 December 21, 1956: buses in Montgomery, Alabama, started racially-integrated service following federal court rulings ending on-board segregation. 
Vietnam & DRAFT CARD BURNING

December 21, 1965: a federal grand jury in NY indicted Thomas Cornell (teacher) Marc Edelman (cabinetmaker), Roy Lisker (novelist and teacher), and James Watson (on staff of Catholic Worker Pacifist Movenet) of burning their draft cards.
Music
December 21 – 27, 1968, Glen Campbell's Wichita Lineman was the Billboard #1 album. It was his 12th album.
Voting Rights
December 21, 1970:  in Oregon v Mitchell, the US Supreme Court held that the Congress could set voter age requirements for federal elections but not for state elections. The case also upheld Congress's nationwide prohibition on literacy tests and similar "tests or devices" used as voting qualifications as defined in the Voting Rights Act of 1965.
War on Drugs
December 21, 1971: Elvis Presley met President Nixon. According to notes take at the meeting by  Nixon aide Egil "Bud" Krogh "Presley indicated that he thought the Beatles had been a real force for anti-American spirit. The President then indicated that those who use drugs are also those in the vanguard of anti-American protest."

                "I'm on your side," Elvis told Nixon, adding that he'd been studying the drug culture and Communist brainwashing. Then he asked the president for a badge from the Bureau of Narcotics and Dangerous Drugs.

                "Can we get him a badge?" Nixon asked Krogh.

                Krogh said he could, and Nixon ordered it done.
Iran–Contra Affair
December 21, 1982: Congress, passed the first Boland Amendment, which prohibited the CIA or the Defense Department from spending any money to assist the anti-Communist Contras in Nicaragua. (Congress passed further Boland Amendments in 1983 and 1984.) The Boland Amendments set the stage for the Iran-Contra scandal that eventually engulfed the administration of President Ronald Reagan. Reagan and his CIA Director William Casey were deeply committed to fighting communism at every opportunity around the world, even if it involved breaking the law — as the Iran-Contra scandal revealed. 
TERRORISM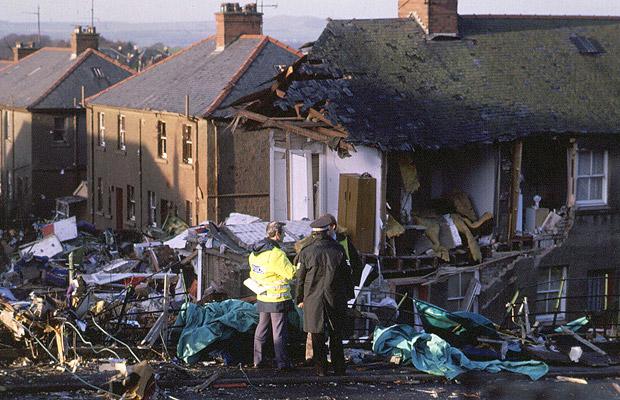 December 21, 1988: Lockerbie, Scotland: N.Y.-bound Pan-Am Boeing 747 exploded in flight from a terrorist bomb and crashed into Scottish village, killing all 259 aboard and 11 on the ground. Passengers included 35 Syracuse University students and many U.S. military personnel. Libya formally admitted responsibility 15 years later (Aug. 2003) and offered $2.7 billion compensation to victims' families. 
Dissolution of the USSR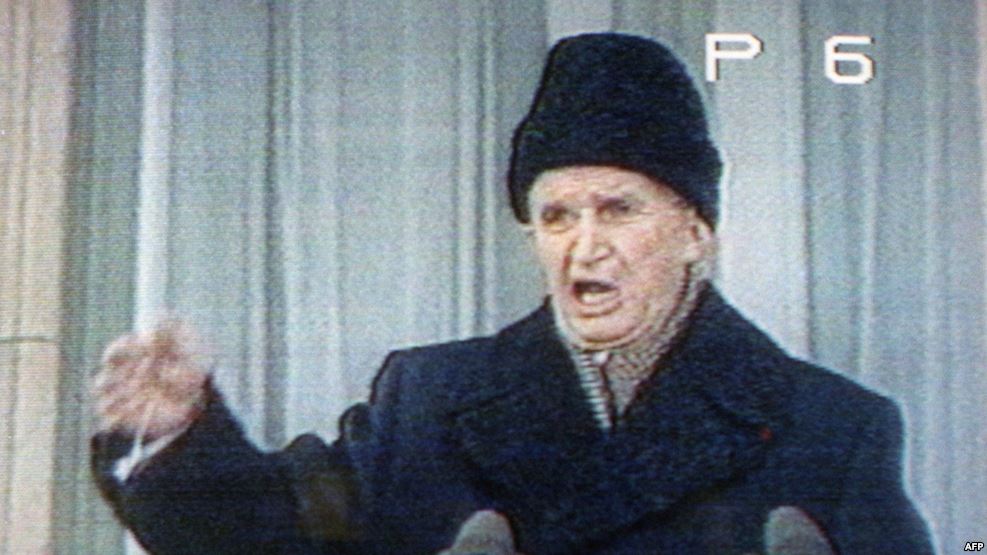 December 21, 1989: Romanian leader, Nicolae Ceaușescu, spoke to crowd of the Socialist revolution's chievements and Romanian "multi-laterally developed Socialist society." Roughly eight minutes into his speech, several people began jeering, booing and whistling at him and shouting "Timișoara," a reaction that would have been unthinkable for most of the previous quarter-century of his rule. As the speech wore on, more and more people did the same. He tried to silence them by raising his right hand and calling for the crowd's attention before order was temporarily restored, then proceeded to announce social benefit reforms. The crowd continued to boo and heckle him.
LGBTQ
December 21, 1993: the Department of Defense issued a directive prohibiting the U.S. Military from barring applicants from service based on their sexual orientation. "Applicants... shall not be asked or required to reveal whether they are homosexual, " states the new policy, which still forbids applicants from engaging in homosexual acts or making a statement that he or she is homosexual. This policy is known as "Don't Ask, Don't Tell." 
DEATH PENALTY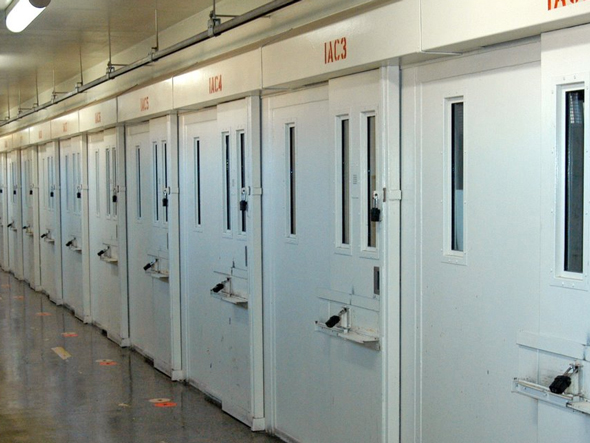 In the year 2000, Texas led the US in executions with 40 inmates being put to death. Oklahoma followed with 11, Virginia with 8, and Florida with 6 executions. Between 1976 and Mar. 30, 2010, Texas executed 452 inmates. Virginia came in second most with 106 executions and Oklahoma in third with 92 executions.

                Between January 17, 1995 and 

December 21, 2000

, Texas Governor George W. Bush presided over the execution of 150 men and two women, more than any other governor since the death penalty was reinstated in 1976. Governor Bush received a summary from his legal counsel before each execution to determine whether or not to allow the execution to proceed. The first fifty-seven summaries were prepared by Alberto R. Gonzales, who served as US Attorney General under President Bush between Feb. 3, 2005 and Sep. 17, 2007. Governor Bush granted one clemency during his term in office. 
December 21
Iraq War II & TERRORISM
December 21, 2004:  a suicide bomber attacked the forward operating base next to the US military airfield at Mosul, Iraq, killing 22 people; it was the deadliest suicide attack on US soldiers during the Iraq War.
Japanese Internment Camps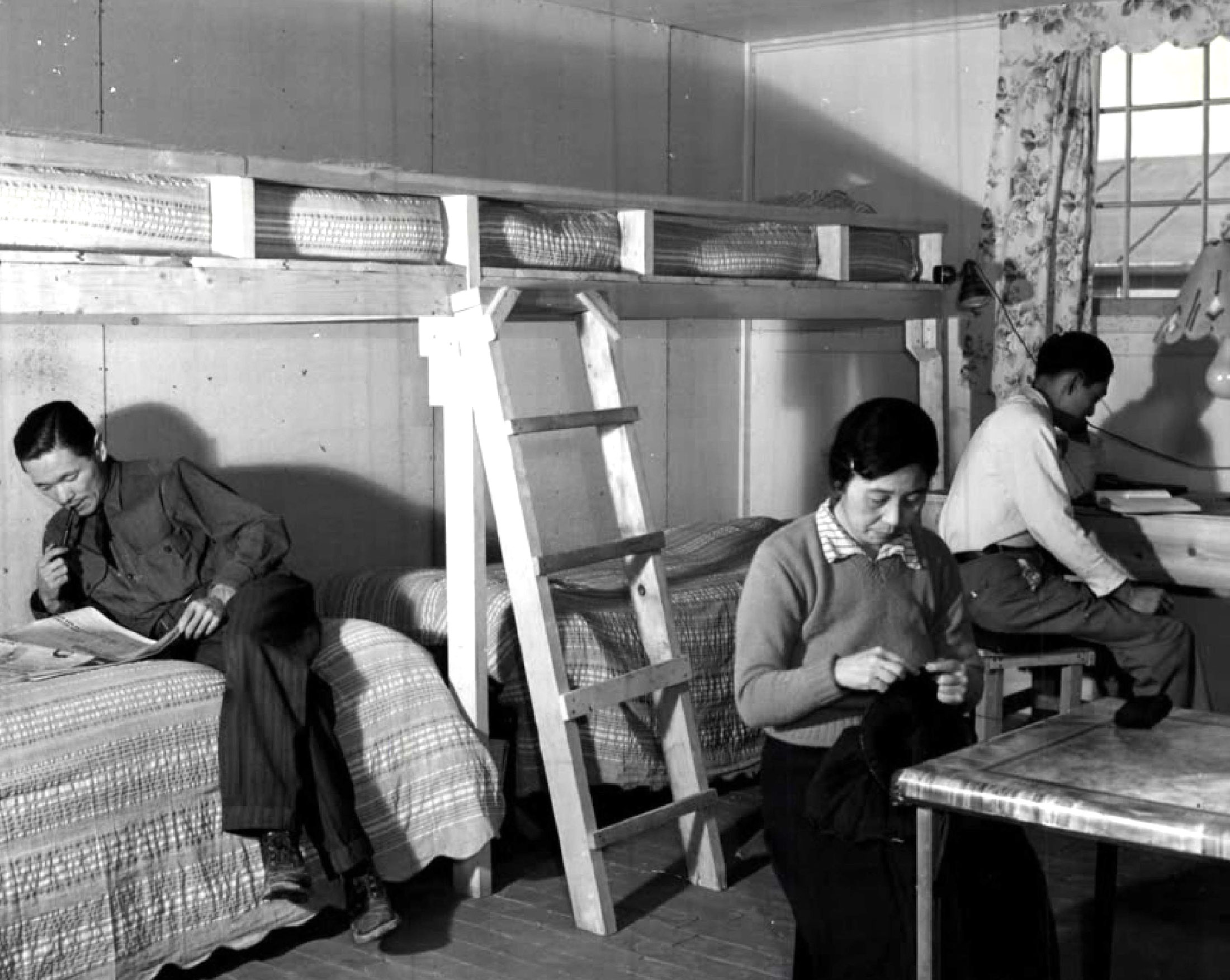 December 21, 2006: President George W. Bush signed into law a bill that authorized up to $38 million for the preservation and interpretation of confinement sites where Japanese Americans were detained during World War II. The law directed the National Park Service to administer this grant program, once funds were available.
Sexual Abuse of Children
December 21, 2012: Pope Benedict XVI named the Rev. Robert W. Oliver as the Vatican's new sex crimes prosecutor. Oliver, a canon law specialist at the Archdiocese of Boston, would be the "promoter of justice" at the Congregation for the Doctrine of the Faith, the Vatican's doctrinal office that reviews all abuse cases.
Please follow and like us: