Steve Katz
Happy birthday
"

Sometimes In Winter"  Nanuet (NY) Public Library June 7, 2015
Steve Katz was born in Brooklyn, NY on May 9, 1945. His music career began in in the late 50s when he appeared on a local Schenectady, New York television program called Teenage Barn. Accompanied by piano, Steve sang hits of the day such as "Tammy" and "April Love."

Like so many young musicians of the early 60s, Steve Katz gravitated to Greenwich Village. There he listened to and played with others such as Dave Van Ronk ("The Mayor of 

MacDougal Street

"), Stefan Grossman, Maria D'Amato (to be Maria Muldaur), David Grisman, and John Sebastian. With a number of those and others, he would become part of the Even Dozen Jug Band (Wikipedia entry) which released on album. A guitarist among many guitarists, Katz played washboard.
           Next came the Danny Kalb Quartet. Still not confident enough as a guitar player, he kept his amp turned down low for the audition and passed. Soon Al Kooper joined the band and it became Blues Project.

           It was the music of Blues Project that I first heard Katz. I had never heard music like that or an album, Projections, like that. It was so different than anything I'd heard, it sometimes confused me. Yes rock and roll. No, not rock and roll. It was also likely the first time I'd heard electric blues, albeit, white electric blues. "Caress me baby...you can make love to me like the soft summer breeze." More than just hair-raising music. ("There's something happening here. What it is ain't exactly clear" spoke to much more than just some Sunset Blvd event.)

           The next thing I knew, Blue Project had become Blood, Sweat and Tears and Child is Father to the Man became another album that I couldn't stop listening to and often wondering what the hell I was listening to.

           Even without Al Kooper for BST's second album, Katz was there and all was fine. Not so much blues, but all that jazzy brass opened up new doors for my ears.
Steve Katz
           And then things faded. Certainly Steve was still around, but I could't seem to find his oasis. 

           His path occasionally crossed with Kooper's, but Katz found himself as an engineer and producer. One of the most famous albums he produded was Lou Reed's Rock N' Roll Animal. A secret Katz recently revealed in his autobiography, Blood, Sweat, and My Rock 'n' Roll Years: Is Steve Katz a Rock

 Star?

, was that the great audience sound on that album was not from the Reed show. Technical issues resulted in a poor quality sound for the audience, so Katz "borrowed" an audience sound from another RCA record artist: John Denver.  Apparently Reed died never knowing.

           You will see Steve Katz's name all over rock and roll:
Lynyrd Skynyrd
McKendree Spring
Dion
Joni Mitchell
Elliot Murphy
Horselips
David Sanborn
Quincy Jones

Carol King
Stephen Bishop
Jon Anderson
Jaco Pastorius
Donovan
The Who
Danny Kalb
George Harrison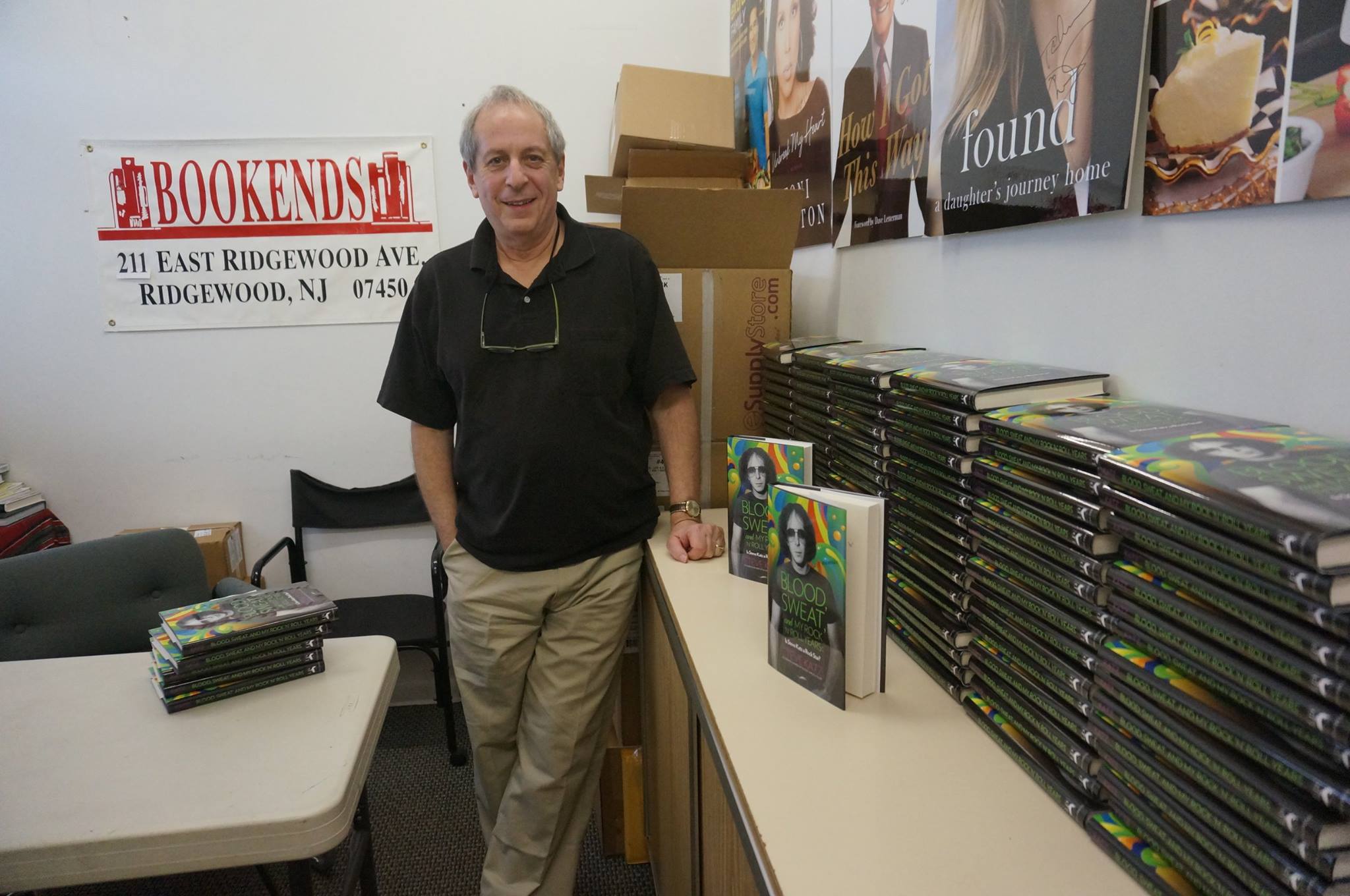 Steve Katz continues to play music and promote his wife Alison Palmer's ceramic art. According to his site, "As time passed, Alison's craft achieved popularity and recognition. Alison and Steve soon found that they had a thriving small business. Steve still performs [and]...is a professional photographer...."
Please follow and like us: