Buffalo Springfield
April 11, 1966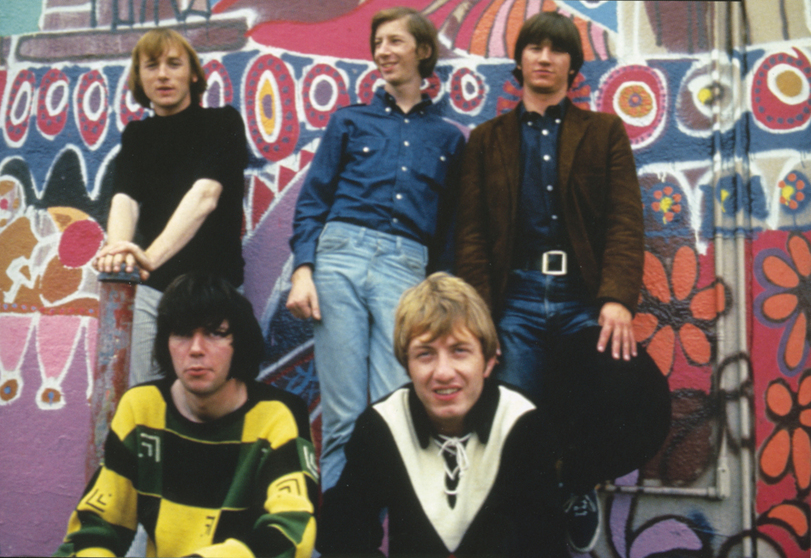 Some bands are like comets. They streak brightly but briefly across our horizon, then leave behind great memories.
On April 11, 1966, the short-lived Buffalo Springfield made their live debut at The Troubadour in Hollywood, California.
They would release three albums:
Buffalo Springfield (1966)
Buffalo Springfield Again (1967)
Last Time Around (1968)
And then they were gone.
The first incarnation of the Buffalo Springfield were: Richie Furay (vocals, guitar), Dewey Martin (drums); Bruce Palmer (bass); Stephen Stills (vocals, guitar); and Neil Young (vocals, guitar)
Stills had first met Neil Young in Canada while Stills was touring there. Bruce Palmer was also from Canada and met Young there. Richie Fury and Stills met in Los Angeles. And when the four of them formed a band they added Dewey Martin.
Their first single was "Go and Say Goodbye" with "Nowadays Clancy Can't Even Sing" as the B-side, but radio DJs perferred Clancy and that became the minor hit on the west coast.
All Music describes Clancy, written by Neil Young, as "a kaleidoscope of emotions and feelings of rejection and alienation that touches nerves in anyone who listens. Young has written 100 other songs that are probably "better" than this, but he's never written anything else quite like it."
Clancy was the first song I heard by Springfield. I fell in love with it, but it haunted me because I didn't even know who it was or the title. When WOR-FM first changed to a rock format they had DJ contract issues and it simply played songs unannounced. Two years later when I went away to college and had to leave my girlfriend behind, I left her a note to open when she got home from leaving me at the airport. It simply read "I miss you now," a line I'd stolen from the Springfield's "On the Way Home."
Buffalo Springfield
Despite its great music, the members often had poor chemistry. Bruce Palmer was briefly deported for drug possession. Neil Young left for artistic issues. Fill-in members came and went.
The band played its last gig at the Long Beach Arena on May 5, 1968.
Of course members went on to great things. Stephen Still to Crosby, Stills, and Nash (and occasionally Young). Neil Young to a still successful solo career with nearly as many variations as David Bowie. Furay and Jim Messina (a late Springfield member) were founding members of Poco. Furay later joined J.D. Souther and Chris Hillman to form the Souther-Hillman-Furay Band, and Messina teamed with Kenny Loggins in Loggins & Messina.
In other words, the Buffalo Springfield members made a lot of great music beside what they first offered.
On  May 6, 1997, the Rock and Roll Hall of Fame inducted them in the first ceremony held at the Rock and Roll Museum in Cleveland.
On November 24, 2010, the Buffalo Springfield got back together at the Bridge School Benefit Concert 2010. Original members Neil Young, Richie Furay, and Steven Stills with Rick Rosas on bass and Joe Vitale on drums
Please follow and like us: