Rubber Soul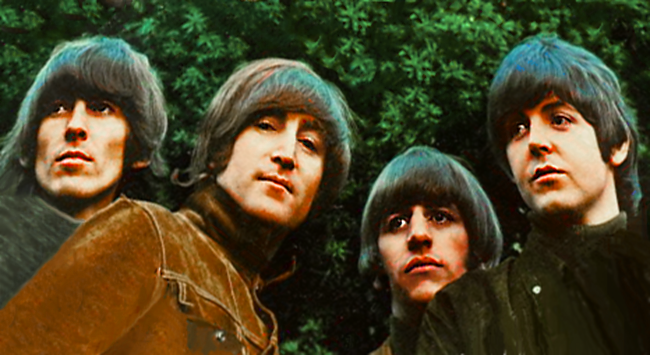 The Beatles album Rubber Soul, released in time for Christmas on December 6, 1965, became the Billboard #1 album on January 8, 1966 and remained there until February 18.
1965 was a turning point for 1960s music. Although Beatlemania had hit America in 1964 and the band had six #1 singles that year alone, the music was still not what lead to the Woodstock Music and Art Fair.
After their touring ended in 1966, the Beatles went into the studio and went in another direction. Why?
The simplest answer is that Dylan had gone in a different direction and the Beatles realized that they could, too. And where Dylan and the Beatles headed, many followed.
In August 1964 the Beatles played a concert in New York City and afterwards famously met Bob Dylan who didn't realize at first he was introducing the Beatles to marijuana. He was and they reportedly enjoyed the experience. see Bob Dylan Introduces the Beatles for more).
In 1965, Dylan went "gone electric" to both the delight and dismay of his fans. His song "Maggie's Farm" was a declaration of independence. No longer would he be pigeon-holed as a protest folk singer.
Rubber Soul
When the Beatles returned to the studio in October 1965, it was "Rubber Soul" that happened. While  the pop sound they were known for still appeared, there was more depth, too.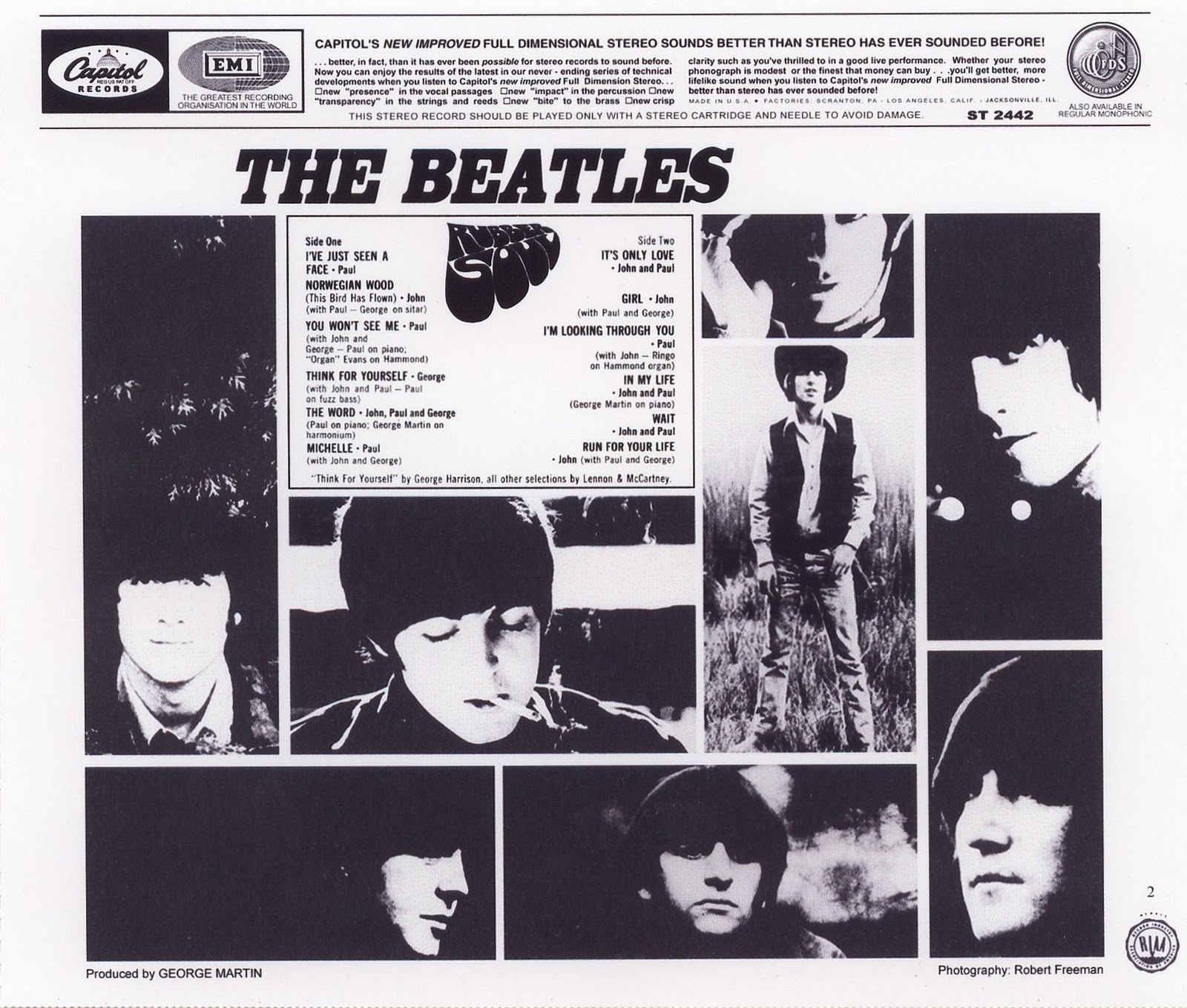 John Lennon sang on "Girl"
Was she told when she was young that pain
Would lead to pleasure?
Did she understand it when they said
That a man must break his back to earn
His day of leisure?
Will she still believe it when he's dead?
Ah girl
Girl
Girl
To the typical American Baby Boomer teenager, this was no longer simply wanting to "...hold your hand."
In 1966 American pop music came upon a fork in the road and some fans remained on the well traveled road, the road of 45s and top ten. Others took what was for them a path less traveled. That same year, Brian Wilson of the Beach Boys produced the definitely-not-surf-music Pet Sounds. The Beatles closed 1966 with what some call Rubber Soul part two, Revolver, a continuation of their musical and lyrical experimentation. The Mothers of Invention released Freak Out! Ken Kesey's Acid Tests got into full swing. Light shows at concerts began. Crawdaddy, the first rock and roll magazine to write full and serious article, appeared. Concerts at San Francisco's Fillmore began. John Lennon got into trouble after pointing out that the Beatles were more popular than Jesus among many fans. FM rock stations began. Jefferson Airplane released their first album. The Beatles performed their final live concert. Jimi Hendrix hit England. The Beatles began to record Sgt. Pepper's.
That less traveled path would lead to Woodstock after a few other festival stops along the way.
For more about the album, click through >>> The Beatles site
Please follow and like us: