October 12
October 12, 1892, Pledge of Allegiance: during Columbus Day observances organized to coincide with the opening of the World's Columbian Exposition in Chicago, Illinois, the pledge of allegiance was recited for the first time. Francis Bellamy, a Christian Socialist, had initiated the movement for such a statement and having flags in all classrooms. His pledge was: I pledge allegiance to my Flag and the Republic for which it stands, one nation indivisible, with liberty and justice for all.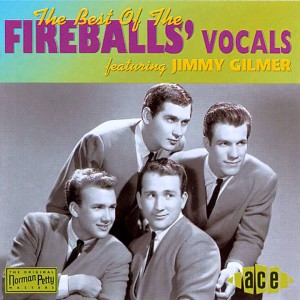 October 12 – November 15, 1963,  "Sugar Shack" by Jimmy Gilmer & the Fireballs #1 on the Billboard Hot 100.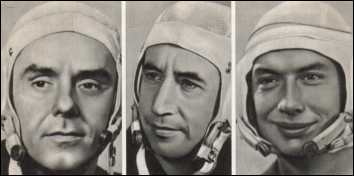 October 12, 1964,  Space Race: Soviets V. M. Komarov, K. P. Feoktistov and B. B. Yegorov all flew on Voskhod 1, the first mission to send multiple men into space.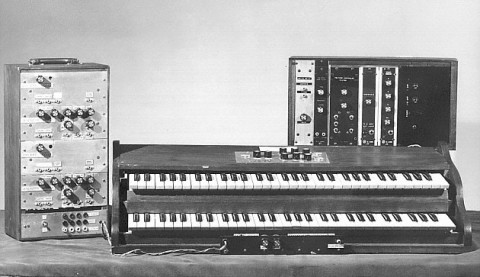 October 12 – 16, 1964: Robert A. Moog and Herbert A. Deutsch introduce and demonstrate their music synthesizer at the convention of the Audio Engineering Society in NYC.
October 12 – November 15, 1968: Big Brother and the Holding Company's Cheap Thrills is the Billboard #1 album.
One of the greatest first 10 seconds of any song ever.
October 12, 1970: President Nixon announced the pullout of 40,000 more American troops in Vietnam by Christmas. click → NYT article
October 12,1972: en route to the Gulf of Tonkin, a racial riot involving more than 200 sailors breaks out aboard the United States Navy aircraft carrier USS Kitty Hawk; 40 persons were injured and 28 sailors arrested, all but one black. In February 1973, Airman William E Boon, the only white crewman charged in connection with racial violence, was found not guilty of assault. Fifteen black crewmen were tried. Nine were convicted.  
NYT article a month later → USS Kitty Hawk
October 12, 1984: The Comprehensive Crime Control Act of 1984 was enacted. It was signed into law by President Ronald Reagan. Among its constituent parts and provisions was the Armed Career Criminal Act. The ACCA provided sentence enhancements for felons who committed crimes with firearms, if convicted of certain crimes three or more times.  If a felon had been convicted more than twice of a "violent felony" or a "serious" drug crime, the Act provided a minimum sentence of fifteen years, instead of the ten-year maximum prescribed under the Gun Control Act. The Act provided for a maximum sentence of life imprisonment.
October 12, 2000, TERRORISM: in Aden, Yemen, the USS Cole was badly damaged by two Al-Qaeda suicide bombers, who place a small boat laden with explosives alongside the United States Navy destroyer, killing 17 crew members and wounding at least 39.
October 12, 2014, LGBT: U.S. District Judge Timothy Burgess released his 25-page decision that struck down Alaska's first-in-the-nation ban on gay marriages. Five gay couples had asked the state of Alaska to overturn a constitutional amendment approved by voters in 1998 that defined marriage as being between one man and one woman.





                The lawsuit filed in May sought to bar enforcement of Alaska's constitutional ban on same-sex marriage. It also called for barring enforcement of any state laws that refused to recognize gay marriages legally performed in other states or countries or that prevent unmarried gay couples from marrying.



                Burgess had heard arguments the previous Friday afternoon and promised a quick decision.  NYT link → Gay marriage