September 27
September 27, 1919: anarchist Emma Goldman's bond  is posted and she is released from federal prison. She left for Rochester, NY, knowing she would soon receive deportation orders. 



click → NYT article

September 27, 1948, Religion and Public Education: Circuit Judge Grover Watson ordered the Campaign, Illinois school board to stop all religious education in all public school buildings.

click → NYT article
September 27, 1962,

 Environmental Issues: Rachel Carson's Silent Spring published. The book is widely credited with helping to launch the contemporary American environmental movement. The New Yorker magazine had started serializing Silent Spring in June 1962. Rachel Carson was already a well-known writer on natural history, but had not previously been a social critic. The book was widely read—especially after its selection by the Book-of-the-Month Club and the New York Times best-seller list—and inspired widespread public concerns with pesticides and pollution of the environment. Silent Spring facilitated the ban of the pesticide DDT for agricultural use in 1972 in the United States. click → NYT article re Silent spring



September 27, 1962, James Meredith's fourth attempt to enroll in the University of Mississippi was canceled after it became evident that his life would be endangered.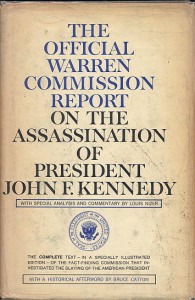 September 27, 1964, the report of the Warren Commission chaired by Chief Justice Earl Warren on the Kennedy assassination was released. The report essentially concluded that Lee Harvey Oswald had acted alone.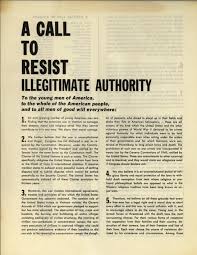 September 27, 1967, Vietnam: an advertisement headed "A Call To Resist Illegitimate Authority," signed by over 320 influential people (professors, writers, ministers, and other professional people), appeared in the New Republic and the New York Review of Books, asking for funds to help youths resist the draft.
September 27, 1973: New Orleans police arrested Byron De La Beckwith (the man twice prosecuted for the 1964 murder of  Medgar Evers,  but both trials ending with hung juries).

De La Beckwith had a bomb and several rifles in his car. He stated he had come to New Orleans to sell china. Police stated that De La Beckwith intended to blow up the home of A I Botnick, head of the New Orleans chapter of B'nai B'rith. It was the first day of Rosh Hashanah. Botnick had moved his family out of New Orleans several days earlier after receiving threatening calls. 

On January 19, 1974 Beckwith will be acquitted of carrying a live time bomb and a pistol.  Beckwith said he was "exceedingly grateful for the kind treatment I have received and I ask the blessing of the most high God on all who have shown me such consideration." Beckwith had stated during the trial that he did not know he was carrying a time bomb into New Orleans in his car. He said that the was "astounded" to learn from newspaper accounts after his arrest that there was a bomb in his car.