Daily Archives: September 8, 2015
Oh, you mean you want to hear the concert?
Who you gonna' call?
Father of the Woodstock Festival sound system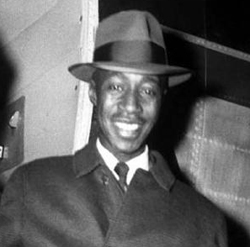 From the
Equal Justice Initiative
:
In 1955, Clyde Kennard, a black U.S. Army veteran and Mississippi native, attempted to enroll in Mississippi Southern College, an all-white public university in the city of Hattiesburg. Mr. Kennard's credentials met the criteria for admission, but his application was denied because he was unable to provide references from five alumni in his home county.
In December 1958, in a letter to a local newspaper, Mr. Kennard announced his intent to re-apply to the university. In response, the Mississippi Sovereignty Commission – a state agency formed to protect segregation – hired investigators to research Mr. Kennard's background and uncover details that could be used to discredit him; these attempts were unsuccessful. Soon after, Mr. Kennard withdrew his application after the governor of Mississippi personally requested that he do so. Continue reading Clyde Kennard →
September 8, 1945, The Red Scare and the Cold War: U.S. troops land in Korea to begin their postwar occupation of the southern part of that nation, almost exactly one month after Soviet troops had entered northern Korea to begin their own occupation. Although the U.S. and Soviet occupations were supposed to be temporary, the division of Korea quickly became permanent.  Continue reading Tuesday 8 September →